Wellness Retreats
Corporate Wellness Retreats at the Inn at Schoolhouse Creek are one of the best investments you can make. Not only will the ROI be significant, but your employees will return to work revitalized with new tools to prevent disease decreasing company health costs overall. Having attended a wellness retreat, they will be able to sustain improved health after returning to work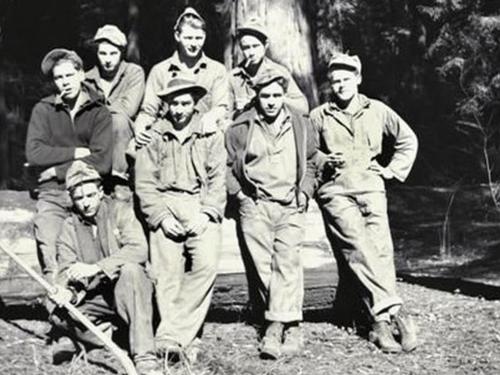 Even with superior leaders, high-quality staff and a clever corporate game plan, a company immersed entirely in the minute-to-minute operations of its business will not achieve its highest potential. Even when profitable, it will limp along carrying quiet symptoms of dysfunction. Busy, stressed out employees will begin to show signs of burn-out. Offering ways to minimize tension and refocus workers is vital to the prosperity of any company, at any size.
The Inn at Schoolhouse Creek will work one-on-one with your business to create an
unforgettable Corporate Wellness Retreat that will improve employee and organizational health! Our retreats not only provide an un-precedented experience for your employees, but also allow company specific goals to be achieved as a result of attending. During the retreat, you will meet your daily business goals, and have the opportunity to engage in activities that
will enhance your employees' lives. Your time at the Inn at Schoolhouse Creek will be unlike any you've experienced before.
Our ideas and inspiration are grounded in education on healthy living, organic and nutritious food preparation, and a fine balance between physical and mental exercise.
Our retreats are designed to fulfill your business and wellness goals. We ask questions and gather information to map out a unique retreat that will create memories you and your employees will never forget. Our staff at the Inn at Schoolhouse Creek will guarantee that your experience will go beyond what you envisioned while sim ultaneously rewarding your employees and strengthening your organization.
To learn more, please download our Corporate Group brochure, email events@kilaproperties.com, or call the Mendocino Group Sales Office at 707.937.5525. Our staff will be delighted to help you plan an amazing getaway for your group.
Your choice of locations :: In addition to Inn at Schoolhouse Creek and the Cottages at Little River Cove in spectacular Mendocino, California, your group can also enjoy the healthy, inspiring environment of the Clearlake Cottages and Marina in Lake County, California.