Travelling Highways 101 + 128 | Enjoy the Journey :: Our Favorite Stops Along the Way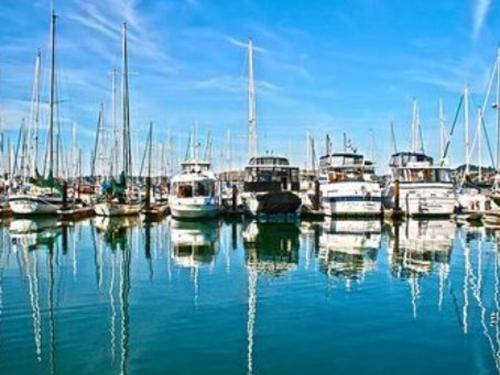 Get a Birds-eye View of The Golden Gate City
Before you leave the City by the Bay check out the The Bay Model Visitor Center, a working hydraulic model of the San Francisco Bay and Sacramento. It's like chartering a jet over the famous scenery... but the tickets are free!
The town of Sausalito has great views of the bay and tons of cool shops to peruse before you venture north to unwind and disconnect on the open road. Stroll through the marina to find the majestic vessel with the best name... our winner the Knot Workin'.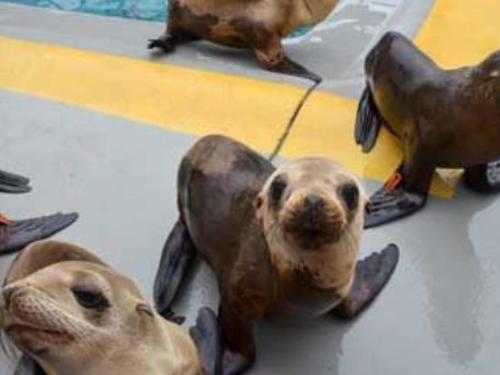 Soak up some info on our ocean-dwelling friends
Sausalito is home to
The Marine Mammal Center
where you can explore on your own – view exhibits and animal patients or take a guided tour. Then take that knowledge to the "streets" or the Marin Headlands just outside the doors and see if you can't spot some of the wild things you just learned about in their natural haunt.
Taste the Mystery Grape in Geyserville
Stop by the Francis Ford Coppola Winery (that name may sound familiar for a couple of reasons) for their "Mystery Tasting", available daily at 2:30pm. Be one of the lucky eight to get a ticket... if not you can enjoy a leisurely game of bocce while sipping the "Director's Cut".
Then make a break for the coast on 128 for the famed Anderson Valley and your long-awaited vacation at the Inn at Schoolhouse Creek!
Hwy 128 :: Through the Heart of Anderson Valley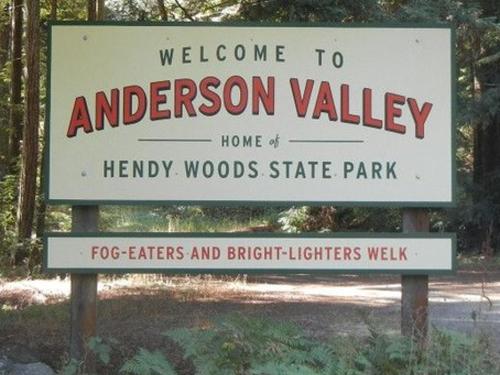 The beauty of Anderson Valley is quietly inspirational. The morning fog rests lightly on the grapes and will soon give way to a warm and sunny afternoon.
Anderson Valley's wine production consists primarily of Pinot Noir, Chardonnay, Gewürztraminer and Riesling. There are also small acreages of other varietals such as Sauvignon Blanc, Pinot Gris and Merlot.
In addition to producing superb Pinot Noirs and Alsace varietal wines, the valley is home to three methode champenoise sparkling houses. Anderson Valley is a bubbly paradise.
We tend toward small producers... our favorites include:
Bink Wines :: Signal Ridge :: Bite Hard Cider :: Andeson Valley Brewing
Roederer :: Toulouse :: Husch :: Brutocao Cellars :: Elke Vineyards :: Lula
See You Soon!